This course has given me tools that allow me to see health and health management in a different light. I've finally realized that there is a certain interdisciplinarity that is very important between the various areas of Health. Above all, these management concepts have given us the tools to manage teams better, especially the teams we work with every day. In this vision, it allows us to improve institutions, and I think we have good tools here to transform the healthcare system.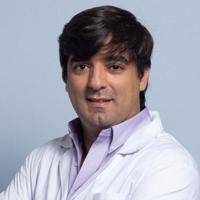 Pedro Correia Azevedo
Clinical Director of Home Care and Home Hospitalization Unit - CUF
Going through this program was very important for me to be able to have some more concrete bases, and it's important to have knowledge in the area of Management, so that I can then give some opinions based on clinical science, but also with the knowledge acquired in the area of Management, Finance and Economics, because all of this is very much offered in this program. I think this program also strives to be very practical, so that we can assimilate some more theoretical concepts, but also have some practical component. And I also think that one of the most positive factors is that the class is not very big, which allows for a team spirit, a group spirit, which was very interesting during this course, and I will also take away new friendships for life that will make me remember this year I spent here at Iscte Executive Education with great happiness.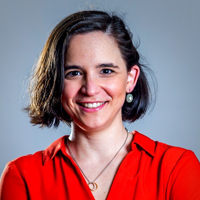 Maria Guilhermina Pereira
Medical Doctor at ARSLVT
I chose this postgraduate course because it is recognized by the Portuguese Medical Association, in the management component and because of its breadth of content, which made me develop as a health professional and as a person. We were able to find networking that we wouldn't be able to find in any other postgraduate course on this subject. We are faced with interested, concerned teachers who only want to see us grow and obtain the best possible skills. I like this program because they focus a lot on leadership, because in order to be good managers, and above all, we need to be good leaders. This postgraduate course is and will be a very important component for our healthcare organizations and will certainly improve healthcare in Portugal, as in the rest of the world.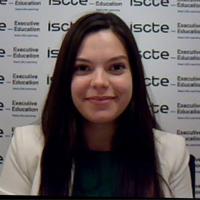 Catarina Sofia Fernandes
Senior Clinical Analysis and Public Health Technician at Fernanda Galo Laboratórios
This program made a lot of sense when I saw it, because the course completely corresponds to the expectations I had. What I find most interesting are essentially three things: firstly, the content covered, because it's really relevant in terms of subject matter and science. Secondly, this new experience of being able to have closer contact with the lecturers than we did when we were at university, in every respect, in terms of age, experience and, finally, being able to pass on our experiences, our way of experiencing situations and of understanding and learning from the experiences of our colleagues on the course, in an open way and in an academic environment, with our colleagues, with our peers. I hope that this competence will help me, during my remaining career, to take on other challenges, perhaps in management, inside or outside the structure to which I belong.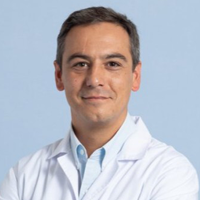 Hugo Rodrigues
Vascular Surgeon Hospital das Forças Armadas
As a perioperative nurse, I saw myself in the right place to develop skills in management applied to the health field, skills that I consider necessary to have success in the projects that I am currently involved in. The Executive Master in Health Services Management has very updated and differentiating contents, a lot of real business cases that promoted the personal and professional growth I was aiming for. I found a highly-skilled faculty body, always available and focused on the mission to promote my growth. It is an experience filled with networking: I met amazing people, colleagues that pushed me to the highest of my potential. The staff is also nice, available and focused on promoting a positive experience. It is a learning journey that I recommend to everyone who wishes to develop skills in this field.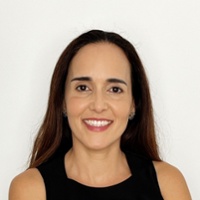 Raquel Girão
Perioperative Nurse | CHLO - Santa Cruz Hospital
I enrolled in the Executive Master in Health Management Services due to the fact that I fet that, from the moment that you are leading teams or managing services, you need the adequate management tools in order to succeed. I chose Iscte Executive Education for being a well-known business school and due to the fact that this program is recognized by the Medical Association for admission to the competency in Management. I found a skilled faculty, worried about passing the most updated knowledge in the health field, and a student body with a diverse background regarding their training areas. It was an enriching environment, filled with sharing and experience exchange between professionals of several areas, being this facilitated by the networking felt in the classroom.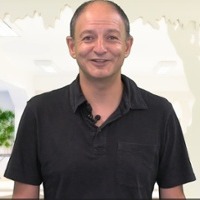 Bruno Ferreira
General Surgeon
It was an opportunity to improve and develop through an integrated learning approach anchored on a very solid scientific basis across several fields of knowledge that are interconnected in health services management, from ethics, deontology and law, to epidemiology, management control, finance and economics, to the management of health units and people.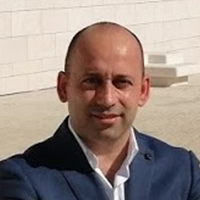 Ângelo Manuel Ferreira Silva
Nuclear Medicine Specialist, Champalimaud Center for the Unknown, Fundação Champalimaud