I chose this Post-Graduate course due to the fact that I wish to increment my knowledge in the accounting field: for those who wish to develop a career in the finance branch, it is necessary to have a strong knowledge foundation in this area. My experience has been pretty positive, I highlight the faculty's quality and excellence - they are always available for us. I can only recommend this program for those who wish to follow this area, for those who wish to evolve and take a step forward for their career.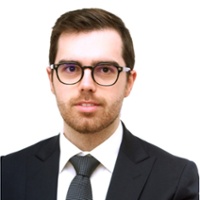 Alexandre Barbosa
Assistant Vice President at SMBC Group EMEA
I chose Iscte Executive Education due to being a well-known business school with great professional record. The main motive why I chose to embark in this journey was to get a professional independance in the analysis and interpretation of all of the financial statements and reports. My experience has been pretty positive and I recommend this program to everyone who wishes to acquire more knowledge: join Iscte Executive Education.