Lisbon
from Portugal to the World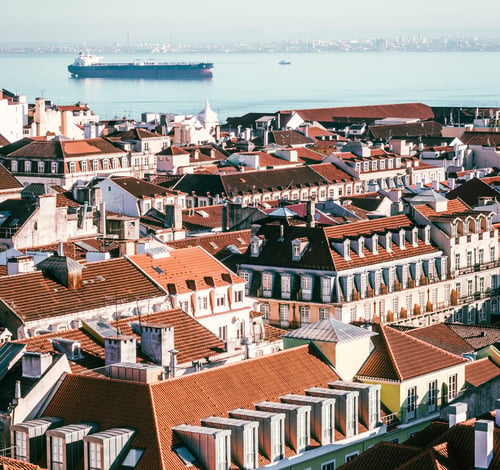 Lisbon is a sight to wonder, one of the most beautiful places on earth to visit, providing a mixture of emotions, a place where the land finds the sea and tradition meets the modern world.
Being the capital of Portugal, Lisbon is known for its youth, but this is also the place where some of the most beautiful monuments may be found! From medieval castles to monasteries from the age of the maritime discoveries, everything is there for you to enjoy.
The beautiful sights, beaches, people and a lot more are what Lisbon, a truly privileged destination. You can't miss this opportunity.
For more questions go visit:
www.visitlisboa.com
www.visitportugal.com

Environment
Portugal has a world reknowned education System. ISCTE Executive Education is located right in the heart of downtown Lisbon, yet with ample space. Several multinational organisations have their corporate headoffices in Portugal, as the country and Lisbon in particular have over the last few years built na ecossystem for tech start-ups.
The Web Summit is held in Lisbon. Portugal is also known for its enginuity and know how in the traditional industrial sectors, including porcelain, cork and textiles manufacturing. Portugal invented pre-payment cards for mobile communications and the automatic drive-through highway tolls that are used all over Europe and the US.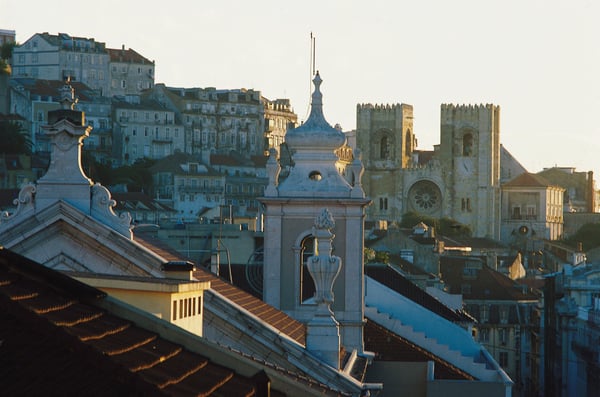 History
Portugal is full of History, a country known for being one of the oldest country with unchanged borders in Europe. However, in keeping history alive, we did not stop progresso. All you need to do is to take a walk around the city centre to see how urban life managed to find space in the historic streets of Lisbon. You can start your journey through time with two World Heritage architectural marvels, the Mosteiro dos Jerónimos and the Torre de Belém. They are described by Unesco as 'Portuguese art at its best' and a 'reminder of the great maritime discoveries that laid the foundations for the modern world'.
Culture
Since the age of the discoveries, Portugal had the opportunity to come into contact with many cultures and people from different countries. Since this time, our population is made up of different cultural, backgrounds and countries! Lisbon is one of the safest cities in the world and Lisboetas, as we call the people of Lisbon, will always know a bit of pigeon English, making it always possible to strike a conversation. You will be able to wine and dine just about everywhere, but places to look out for when looking for fun are the inevitable Bairro Alto and Alcantara, where there are loads of bars and restaurants. The Portuguese are incredibly hospitable, easy-going and friendly. Lisbon is indeed an international city, with a population made up of different races, backgrounds and cultures, where everyone feels welcome!
Facts of Life 😊: When the Portuguese greet each other – man meets woman and woman meets woman - they are generally expect to be kissed on both cheeks or shake hands. So, don't be afraid if someone tries to kiss you on the cheek!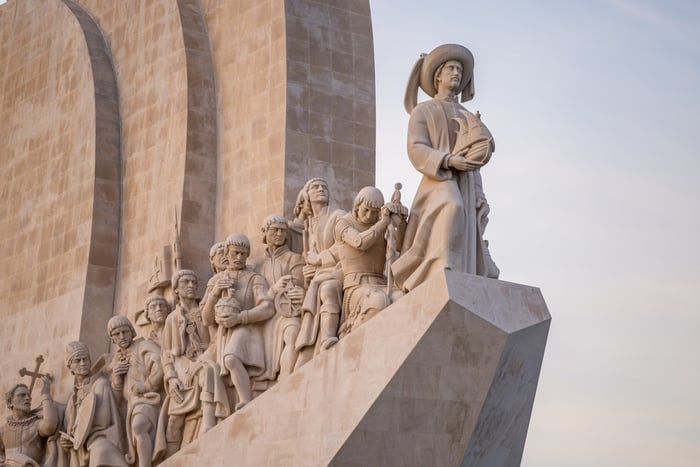 Food
The Portuguese like to eat good food, and will always invite everyone to try their food! We have several traditional dishes that may be found in a variety of restaurants, ranging from upscale to what are called tascas, small taverns, where you may enjoy genuine portuguese food. As Lisbon sits right on the sea, traditional Lisbon gastronomy will always include fresh fish as well as all kinds of seafood. Either way, there is food for every taste. In the oldest places of town, you can find friendly taverns were you can eat and drink wine, while listening to the traditional portuguese song, Fado. Portuguese people like their bica, the local espresso. Strong and served in small shots, the bica is an institution in Portugal: the perfect reason for a break, going out after dinner, meeting friends or indulging yourself with a sweet or pastry, especially the famous custard tarts – 'pastéis de Belém' – always with cinnamon and sugar poder which go hand in hand with the bica.
Weather
Portugal has about 3000 hours of sunlight per year, and its location in the Iberian Peninsula in south-western Europe gives it some of the best weather in the world. You can relax in the sun or take a walk in the park, but should you want to get away from the city, there are several public transportation possibilities, including trains and buses, that will take you to breathtaking places, the likes of the Estoril Coast, with several Atlantic Ocean bathed sights, to the Tagus river estuary, and Costa da Caparica with dunes, pine trees and white sandy beaches, along with magnificent sea views and restaurants. The coastline of Portugal is about 850km, with beautiful and breathtaking beaches, it's the perfect place for surfers of all levels and other watersports enthusiasts. The average annual temperature of the sea is 17.5°C (63.5°F). During the summer the average sea temperature rises to 20°C (68°F).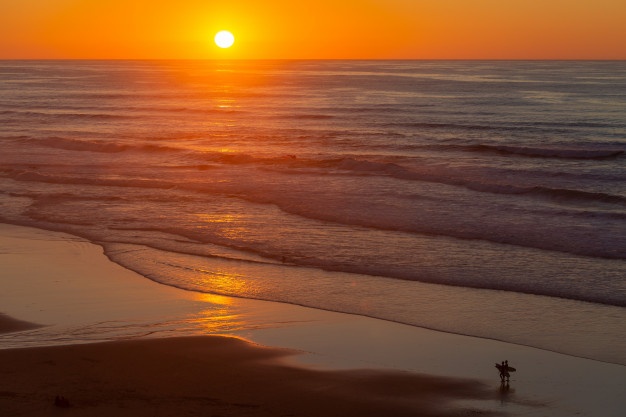 The population in Portugal has started its COVID 19 vaccinated since mid-January of 2021. At the moment Portugal has about 89% of the population with the first jab, 88% with the second dose and already 21% with the booster dose of the vaccine. The exiting restrictions are:
Use of mask in public spaces, transportation, schools, health services facilities;

EU Digital COVID Certificate to enter restaurants, events, hotels.

Negative Test to travel, enter elderly homes, bars and nightclubs.
If you have any questions regarding Covid-19 and how to travel to Portugal, please go to: